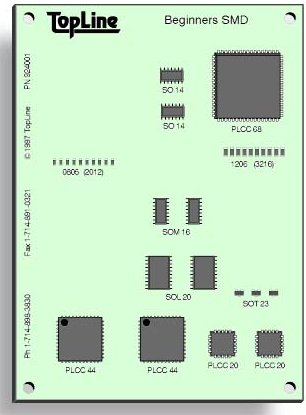 Actual Size: 4" x 5.5" (100 x 140mm)
Start with the basics. TopLine's Beginners SMD Kit is intended for entry level manual assembly, rework or semiautomatic machine run. This kit uses the same board as TopLine's Rework Kit 965000 without fine-pitch components included.

Features:


Hot Air Soldering Leveling
LPI Solder Mask
FR4 Board .062"
Double Sided
Tooling Holes .125"
Fiducial Marks

Click here to download our Kits catalog in PDF format.