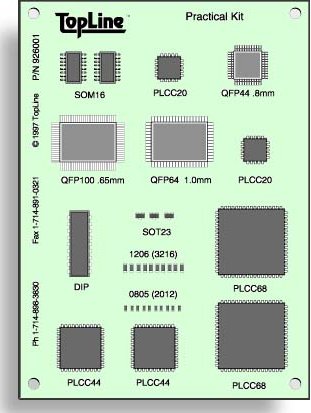 Actual Size: 4" x 5.5" (100 x 140mm)
A low-cost, mixed technology kit for rework and solder practice. Includes simple to handle components. Excellent for beginners. Can also be used for medium speed assembly.

Features:


Hot Air Soldering Leveling
LPI Solder Mask
FR4 Board .062"
Double Sided
Tooling Holes .125"
Fiducial Marks
Plated Throughholes

Click here to download our Kits catalog in PDF format.