Enlarge: Bare Board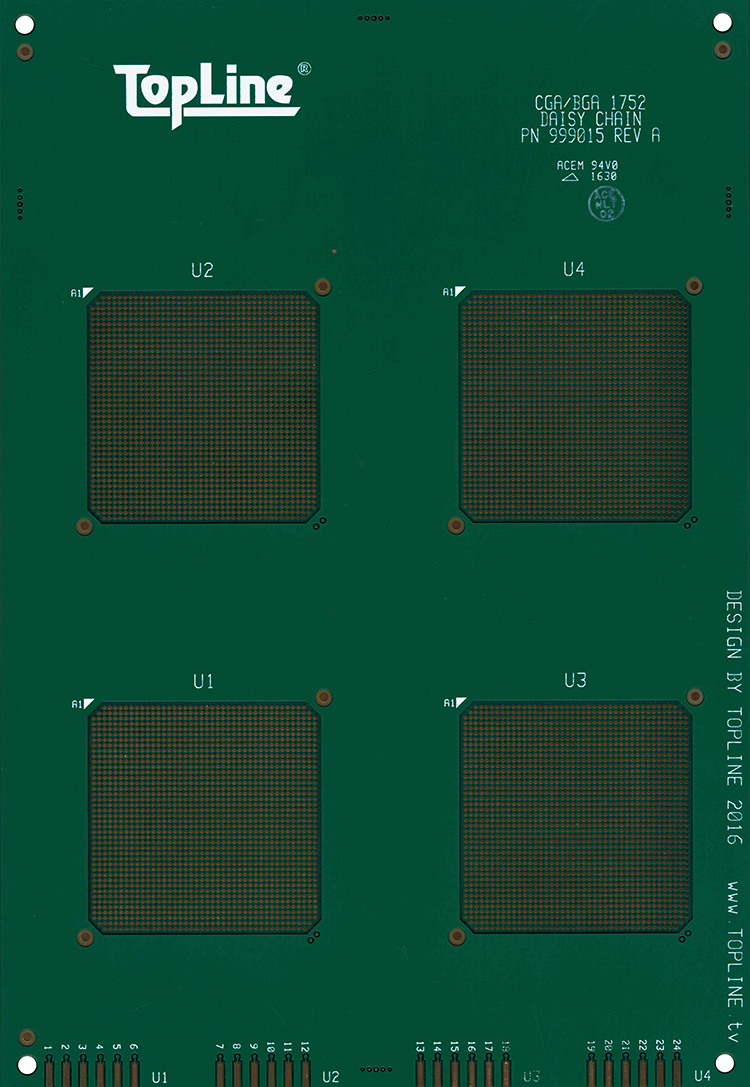 Board Size 5.5"x8.0" (14x20cm)
Click for bottom view


TopLine BGA1752 Kit has 4 daisy chain (DC427) mounting sites on the top side for BGA1752. Copper pad is Ø20mils (&Oslash0.50mm). SRO Mask opening &Oslash 28mil (Ø0.71mm).

Test points for 4 loops continuity measurements after mounting BGA1752. Daisy chain BGA1752 to verify correct assembly with a ohm-meter at 3 pairs of test points. Loops include 2 outer rings and double inner rings under the die area. Other pads are grounded to practice reflow with very heavy copper ground.

Pad Cu (copper) thickness 3.7mil (0.094mm) equivalent to 2.6-oz copper on 4-layers.

Board Features:

Choice of Final finish:
• ENIG (Ni/Au)Gold

LPI Solder Mask - PSR4000BN Green
FR4 Tg=170°C
Size - 5.5"x8.0" (14x20cm)
Thickness 0.100" (2.5mm)
4-Layer Board - Heavy Ground
Heavy Copper Fill 2.6-Oz
Via in Pad Construction.
Tooling Holes .125" (3.17mm)
IPC Fiducials - 0.062" (1.57mm)
Enlarge: BGA1752 Mounting Site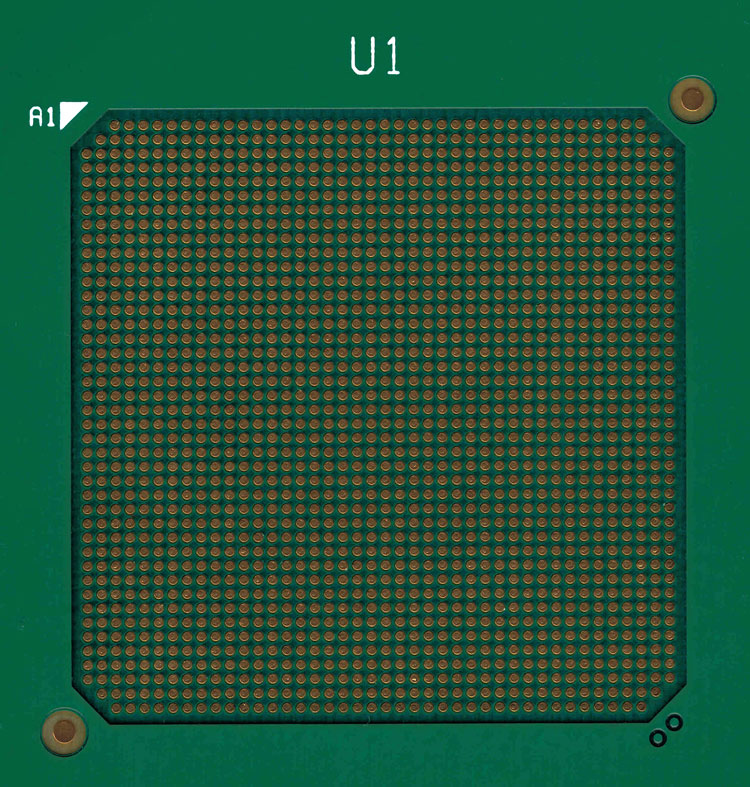 Click Daisy Chain
After Mounting BGA1752