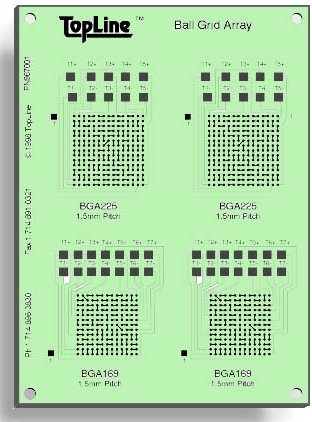 Actual Size: 4" x 5.5" (100 x 140mm)
TopLine makes practicing with Ball Grid Array technology accesible and affordable. Each board supports four BGAs with 1.5mm grid pattern and daisy chain test points to verify proper placement. Double sided board incorporates "two front side" design so only one solder paste stencil is needed.

Features:


Hot Air Soldering Leveling
LPI Solder Mask
FR4 Board .062"
Double Sided
Tooling Holes .125"
Fiducial Marks

Click here to download our Kits catalog in PDF format.