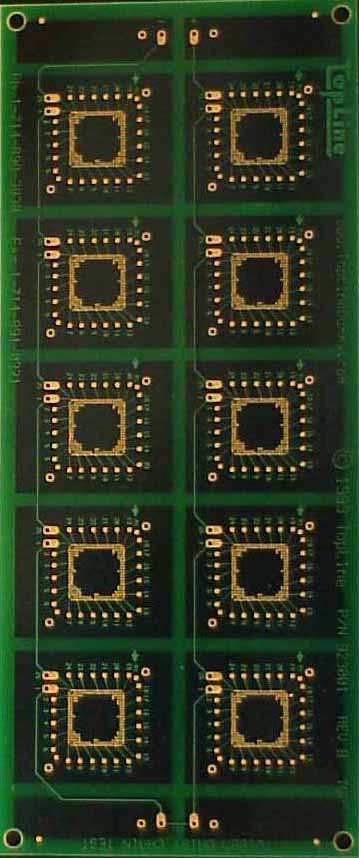 Actual Panel Size: 2.75" x 6.5" (7cm x 16.5cm)
Test board for Tessera 188 bump µBGA. Each board consists of 10 test coupons sites. Top side of board has daisy chain and 25 test points for continutity testing after assembly. The bottom side is for SIR and BIAS tests. Components supplied in waffle trays.

48 drill holes allow for hard wiring for testing of panel or coupons.

Features:

Gold Solder Pads

LPI Solder Mask

Tetra-functional FR4 Board

Multilayer with ground plane

Tooling Holes .125"

Fiducial Marks (1.0mm Dia.)

Enlarge Photo