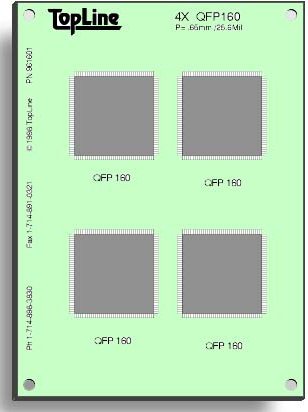 Actual Size: 4" x 5.5" (100 x 140mm)
You get QFP 160 Quad Flat Packs and PC Boards. Cost is just pennies per solder joint. Ideal for learning how to handle 0.65mm fine pitch devices. Components are provided on tape and reel.

Features:

Hot Air Soldering Leveling
LPI Solder Mask
FR4 Board .062"
Double Sided
Tooling Holes .125"
Fiducial Marks


Click here to download our Kits catalog in PDF format.