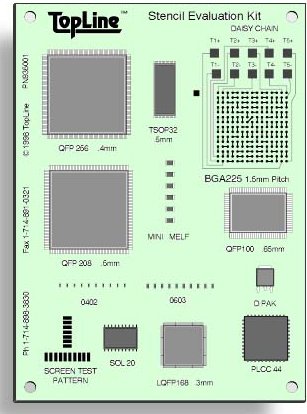 Actual Size: 4" x 5.5" (100 x 140mm)
We supply the board and components. You provide the stencil. All kits include a ball grid array with daisy chain test and 0.4mm pitch QFP256 and low profile 0.3mm pitch LQFP168. Kit 935000 and 935010 are for hand assembly. Kits 935025, 935050 and 935100 are packaged for machine assembly.

Features:


Hot Air Soldering Leveling
LPI Solder Mask
FR4 Board .062"
Double Sided
Tooling Holes .125"
Fiducial Marks

Click here to download our Kits catalog in PDF format.