Enlarge: Bare Board Top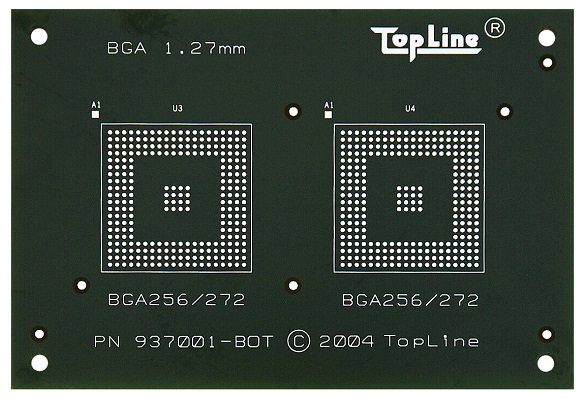 Board Size 2.75"x4.0" (7x10cm)
Same patterns repeated on bottom side.


TopLine BGA256/272 Kit with 1.27mm Pitch. Includes non-daisy chain BGA. TopLine's most economical BGA kit. Use this kit to practice placement, soldering and rework.

Board Features:

Choice of Final finish:
• Immersion Tin (Sn)
• ENIG (Ni/Au)Gold
• HASL SnPb
LPI Solder Mask - PSR4000 AUS5
FR4 Tg=170°C
Size - 2.75"x4.0" (7x10cm)
Thickness 0.062" (1.6mm)
Lead Free RoHS Version
Double Sided - Patterns repeat on both sides.
Enlarge Assembly: Top