NASA granted an exclusive license to TopLine Corporation under U.S. Patent Application Serial No. 13/800,692 entitled Interconnect Device and Assemblies Made Therewith.

Micro-coil springs are a novel interconnect for CCGA IC packages that operate in harsh environments.

Micro-coil springs absorbed extreme shock of up to 50,000g in tests using daisy chain test vehicles.

Commercial applications include aerospace, avionics, military, down-hole oilfield drilling and automotive electronics.
Example of
Micro-coil spring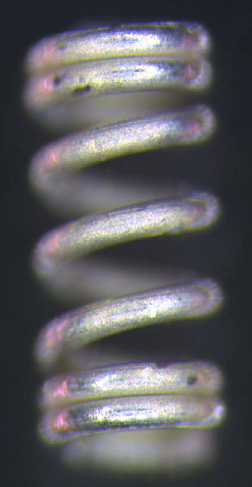 Actual Size
20 x 50mils
0.50 x 1.27mm