Enlarge: After Assembly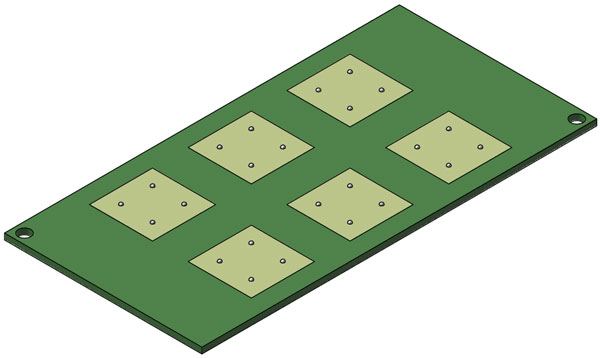 Board Size 50mm x 100mm (2"x4").
Controlled stand-off for glass components.
Order Glass Components Separately
999080 Series board with non-collapsible bumps for glass "BGA" like components. For visual observation of underfill flow.

Board Features:

Choice of Bump Standoff height:
• 50um to 450um
• See Board Order Table below

Size - 2"x4.0" (50x100mm)
Thickness .125" (3.2mm) Max.
Sites 6x Glass Components
Green Solder Mask
FR4 Tg=175°C
Tooling Holes .125" (3.17mm)
Global Fiducials - 0.062" (1.57mm)
Glass Component Optional Thickness
Order Separately. Not Included with Board.